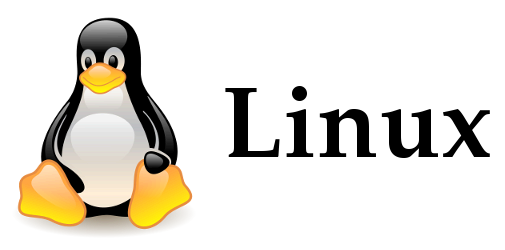 by: linuxadmin
in: Linux Solution

Tags:

"Customer relationship management (CRM) is a widely-implemented strategy for managing a company's interactions with customers, 10GigE Drivers, A "hassle free" VPN solution (based on OpenVPN), Active Directory, Activity management, Add cart, and renaming are versioned, Antispam, AntiSpy, Antivirus, Antivirus support, Apache™ Subversion®, Application-level proxies for various protocols (HTTP, Attachment Rules, Australia, Auto Responder, Awesome Client (Cross-platform real-time collaboration client optimized for business and organizations ), awesome looks and feel, Backup and Restore, Best Linux Web Hosting, Build a complete, Bundled with All Drivers, Business Process Outsourcing & Solutions Provider Company in India, Calendaring, Canada, Catchall, Centralised Data Management, Chat Server, Cheap and ubiquitous hosting, Chkrootkit, Citrix XenServer, Clam antivirus, clients and sales prospects" Sales force automation, CMS, Command Line Interface, Community-Supported Security Solution, Compatible with legacy telephony network, Compatible with windows based software, Compatible with windows desktops, complete range of Linux services and support solutions, Content filtering, Content filtering of Web traffic, Content management system, Control Panel, Copying, Create a Dynamic Website within a day with all functions like, CRM, Customer support & service, deleting, Develop locally, Directories are versioned, Disclaimer, e-commerce, E-mail integration, Easy, Easy Control Panel, Easy to code, Easy to deploy, Enterprise-class centralized version control for the masses, Error free, Ethereal, Evolution, Executable flag is preserved, Fast, File locking, File Server, File Sharing, firewall, Forwarders, Free, Free Open Source, FTP, Global Address Book, Great Market Share, Group Policies, Grouping, History, IM, IM Messanger, IMAP, Interactive conflict resolution, Inventory management, IPCOP, Iptables, Kismet, LAMP, Ldap, Ldap Integration, Libra Office, Linux Administrators, Linux and Open Source Consulting, Linux Dedicated Server, linux desktop, Linux Firm is the best, Linux Hosting, Linux Hosting Services, linux mail server, Linux managed hosting, linux networking, Linux Open Source Web & HTTP Load Balancer, Linux Security, Linux Solutions Company in India, Linux Website Hosting, Linux-Apache-MySql-PHP, Log Analysis, Logon Scripts, Mac, Mail Achieving, Mail Analyser, Mail Backup, MailDir format, Mailing Solution, Maintaining Report, Maintaining Security, Managing Auditing, Managing Objects, Managing Servers, Manual guides, Marketing automation, MIME Protection, Mozilla, My Sql, MySql, Nagious, NAS, Nessus, Nmap, Ntop, Online File Transfer, Open Office, Open Source Real-Time Communication, Open-Source Java XMPP (Jabber) server, OpenVZ, Oracle VM, PAM, Passwd, Payment gateway, Picture gallery, POP3, Portability – Take It Where You Go, Privillege Level of Internet Distribution, provides Linux and Open Source Consulting, Relaible, Reporting, Repository read-only mirroring, Roaming Profile, SE Linux, secure and stable firewall exclusively from Open Source software" Open Source, Security management, Shorewall, SMTP), Snapshots, Snort, software bundle, Softwares, Spam Assassin, Speedy Internet Connection, Squid Proxy Server, stable, Standalone server option (svnserve), Storage, Strong Community, Subversion is an open source version control system, Sun xVM, Surfing Monitoring, SVN, Symbolic links can be versioned, TCP wrapper, Thin Provisioning, thunderbird Mail Client, tools, Tripwire, UK at affordable rates, Unified Threat Management (UTM) functionality, Unlimited Mail Rules, Unlimited User, Unlimited Users, URL Restriction, USA, Use and manage, User, User friendly, Very easy to install, Virtualbox, Virtualisation, Virus and spam-filtering for email traffic (POP and SMTP), Virus Free, VMWare, VoIP, VoIP includes all those features that the normal telephone company provides, VoIP is a telephone connection that uses internet instead of the regular telephone network, VoIP saves your money, VoIP stands for Voice over Internet Protocol, Web based real-time collaboration client optimized for business and organizations, web scripting software, Web User Interface, WEBMAIL, Windows AD connectivity, Windows AD integration, Windows AD like Features, Wireshark, with Best, without losing its flexibility, Write-through proxy over WebDAV, Xen, Zettabyte File System
note: no comments

Linux Firm provides support to meet your needs for designing, implementing and maintaining Linux systems, and with strong ties to the Linux open Source development community, Linux Firm has clearly recognized as the Linux server maintenance leader.
We are a One Stop Source for all Open Source Needs for any Organization. We provide cost-effective business ready solutions on services and subscription model using Linux and Open Source. Whether your servers are hosted with third parties or are located in your office, whether you require contracted unlimited support services or hourly support services, you'll receive exceptional server support at all times.
When it comes to Linux servers, the situation is no different: simply put, the only certain way of maintaining uptime, preserving system security and ensuring service availability is to utilize a server management solution.  Our technical services are provided over a range of nix-based platforms, including most common variants of Linux (such as Redhat, CentOS, Fedora, Ubuntu and others), as well as FreeBSD.
We invite you to explore the specifics on the services we offer; for your convenience, they are summarized below. Nonetheless, should you have any question about any aspect of our products, support, services or maintenance, please feel free to contact us, and we will be more than happy to promptly answer your inquiry.
Viruses, spyware,Trojan, Root kits,
Remote exploits…..?

"Linux is the preferred operating system for those who demand secure networks."

Linux is born with security

Clam antivirus / Spam Assassin/Snort / Tripwire/ Wireshark/Nessus /Nagious/ Ntop/Nmap/Chkrootkit/Ethereal /Kismet/Iptables/Shorewall/ IPCOP/SE Linux/PAM/TCP wrapper and hundreds more…

Global Address Book
My Sql/Active Directory/Ldap Integration
Mail Achieving / MailDir format
IMAP/POP3/WEBMAIL
Antispam/Antivirus/Attachment Rules
Mail Analyser / Control Panel
Auto Responder / Disclaimer /
Forwarders/Catchall / Grouping
Unlimited User / Unlimited Mail Rules
Mail Backup …. Lot more

Content filtering/URL Restriction /
Privillege Level of Internet Distribution /
Surfing Monitoring / Reporting/
User/Passwd , Mac , Active Directory,
MySql, LDAP Integration/
MIME Protection / Antivirus /
AntiSpy/Control Panel/
Log Analysis/
Speedy Internet Connection

Centralised Data Management
Windows AD like Features
Group Policies / Ldap /MySQL/Windows AD integration
Logon Scripts/MIME protection
Unlimited Users / Easy Control Panel
Compatible with windows desktops
Roaming Profile & lot more >>

Web User Interface
Command Line Interface
10GigE Drivers
Thin Provisioning
Zettabyte File System
Snapshots
Backup and Restore
File Sharing

OpenVZ
Virtualbox
VMWare
Xen
Citrix XenServer
Sun xVM
Oracle VM

Open-Source Java XMPP (Jabber) server.
Open Source Real-Time Communication
Chat Server / IM Messanger
Awesome Client (Cross-platform real-time collaboration client optimized for business and organizations )
MySql / Windows AD connectivity
Online File Transfer
Content filtering / History
Web based real-time collaboration client optimized for business and organizations

Build a complete, secure and stable firewall exclusively from Open Source software"
Open Source,
Free,
Community-Supported Security Solution
Unified Threat Management (UTM) functionality
Very easy to install
Use and manage, without losing its flexibility
Application-level proxies for various protocols (HTTP, FTP, POP3, SMTP)
Antivirus support
Virus and spam-filtering for email traffic (POP and SMTP),
Content filtering of Web traffic
A "hassle free" VPN solution (based on OpenVPN).

VoIP stands for Voice over Internet Protocol

VoIP is a telephone connection that uses internet instead of the regular telephone network.
VoIP saves your money
Portability – Take It Where You Go
Portability – Take It Where You Go
Compatible with legacy telephony network
VoIP includes all those features that the normal telephone company provides .

"Customer relationship management (CRM) is a widely-implemented strategy for managing a company's interactions with customers, clients and sales prospects"

Sales force automation
Customer support & service
Marketing automation
Inventory management
Activity management
Security management
Calendaring
E-mail integration

Apache™ Subversion®
"Enterprise-class centralized version control for the masses"
Subversion is an open source version control system
Directories are versioned
Copying, deleting, and renaming are versioned.
File locking.
Interactive conflict resolution.
Write-through proxy over WebDAV.
Repository read-only mirroring.
Standalone server option (svnserve).
Executable flag is preserved.
Symbolic links can be versioned.

And lot more features >>

Content management system
Create a Dynamic Website within a day with all functions like
Payment gateway,
Add cart ,
e-commerce,
Picture gallery
Maintaining Security
Managing Objects
Managing Servers
Managing Auditing
Maintaining Report
and a lot more >>

Linux-Apache-MySql-PHP
(software bundle)

Easy to code
Easy to deploy
Develop locally
Cheap and ubiquitous hosting
Free Open Source
Strong Community
Great Market Share
web scripting software

Open Office / Libra Office
Evolution /thunderbird Mail Client
Mozilla
Compatible with windows based software. / awesome looks and feel
Virus Free / Easy / User friendly
Fast / Stable / Relaible / Error free
Bundled with All Drivers / Softwares/tools/Manual guides
Linux Firm is the best Linux Solutions Company in India with Best Linux Administrators provides Linux and Open Source Consulting, Linux Mail Server, Linux Networking, Linux Website Hosting, Linux Dedicated Server, Linux Hosting, Linux Open Source Web & HTTP Load Balancer, Linux Hosting Services, Best Linux Web Hosting, Linux managed hosting, complete range of Linux services and support solutions, Business Process Outsourcing & Solutions Provider Company in India, USA, Australia, Canada, UK at affordable rates